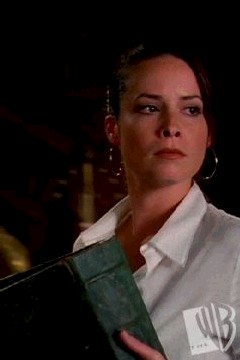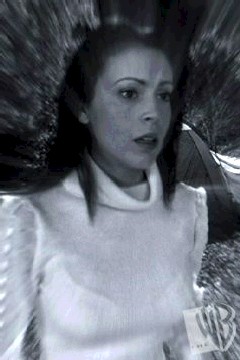 Below is a section of two. The first is a preview of what the all-new episode of Charmed will be. Under that is what the week after's episode preview. Read it and be prepared!-Lol.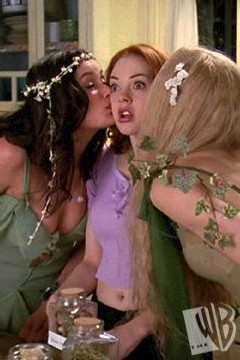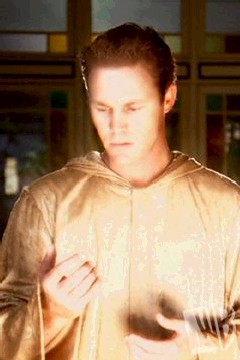 6th Season Pics are coming this winter to this page, as well as to the A Charmed Look page.
Re-runs of old episodes will cross through the sixth season, of course, but if you wanna take a lil peek at what the new upcoming episode(s) of Charmed is all about, go to The 6th Season Page.
A somewhat new format is being done on this page: when we give you two new episode summaries, after the first one has aired, it won't be taken off the page until the second episode as aired as well. The other difference is the trailer for the second episode will be added after the first airing. Second trailers usually arrive midweek.
Episode summaries are also available in the Episode Guide.
This Week On Charmed:
"Hyde School Reunion"
Air Date: 3/14/04
Sunday, at 8/7 central.
Valhalley of the Dolls Trailer
Description:
Repeat
Even though Leo (Brian Krause) is gone, Piper (Holly Marie Combs) is in a surprisingly good mood, leading Paige (Rose McGowan) to suspect that Leo altered Piper's memory. However, Paige's spell to restore Piper's memory accidentally causes total amnesia. Calling upon Leo for help, Phoebe (Alyssa Milano) and Paige discover that he is being held captive on the Island of Valhalla, a mythical place ruled by warrior-maidens. Trying to cover up his involvement in Leo's disappearance, Chris (Drew Fuller), the girls' new Whitelighter, helps them disguise themselves as Valkyries and orb onto the island. The sight of Leo causes Piper's pain to come flooding back, prompting her to stay behind on the island while everyone else escapes. The Valkryeis follow Paige and Phoebe across dimensions to San Francisco and wreak havoc on the city. Meanwhile, Phoebe discovers she has a new power and Paige takes a job as a dogwalker and is amazed when one of her dogs is transformed back into a man (guest star Evan Mariott).
"Witchstock"
Air Date: 1/4/04
At 8/7 central.
Description:
All-New!
Paige is catapulted to the past when She, Piper, and Phoebe are going through old boxes in the attic. Now in the 60's with a hipster Grams, Paige must try to find a way back to the present, but is distracted when a demon attacks and Grams refuses to vanquish it.
Click below to go straight to TheWB.com's Charmed area.